We are so excited for the opening of our first Delphi Commons location, anticipated to open at the start of 2019. The first location, in West Seattle, offers the convince of city living, the luxury and security of a brand new building, and the support of our Delphi Young Adults team to help create a smooth transition to independent living.
Here's what you can expect from Delphi Commons:
Each resident will live in a micro studio, complete with living and sleeping space, and a private kitchen and bathroom.
Delphi Young Adults will occupy 6 micro studios on one floor of the apartment building.
Resident advisors are on sight for daily check ins.
Residents have access to weekly social events and other Delphi programming.
Close to shops, restaurants and public transportation.
Find more information here:2018 Delphi Commons
If you are interested in learning more about Delphi Commons or becoming a resident, please email info@delphiyoungadults.com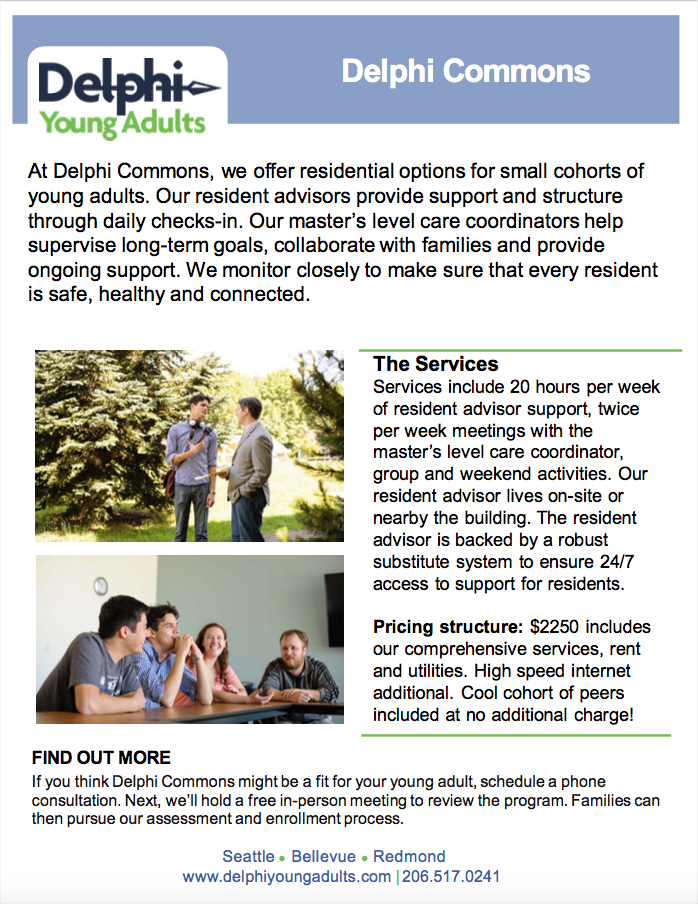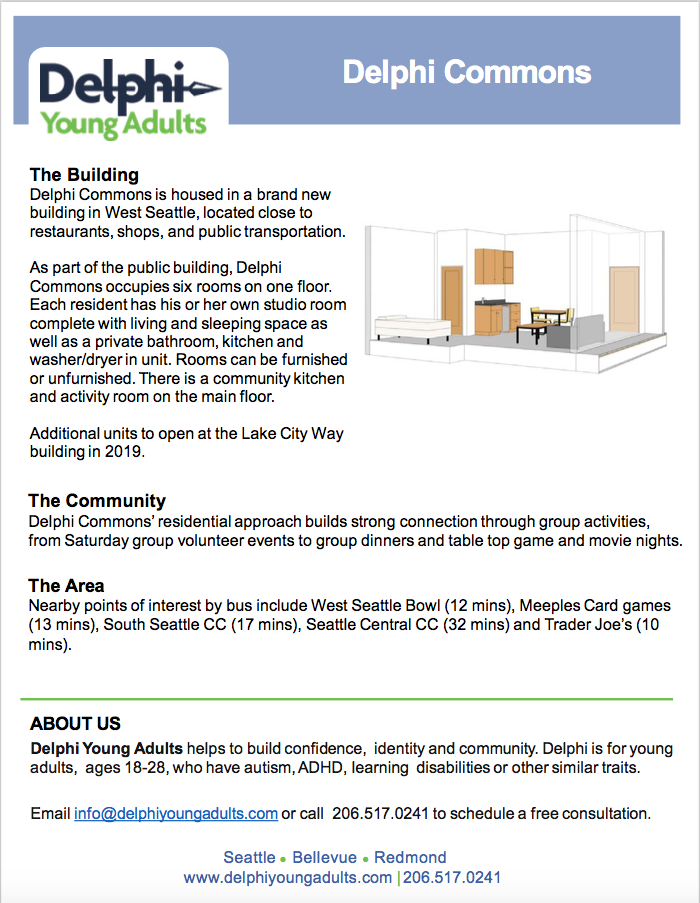 Comments are closed.